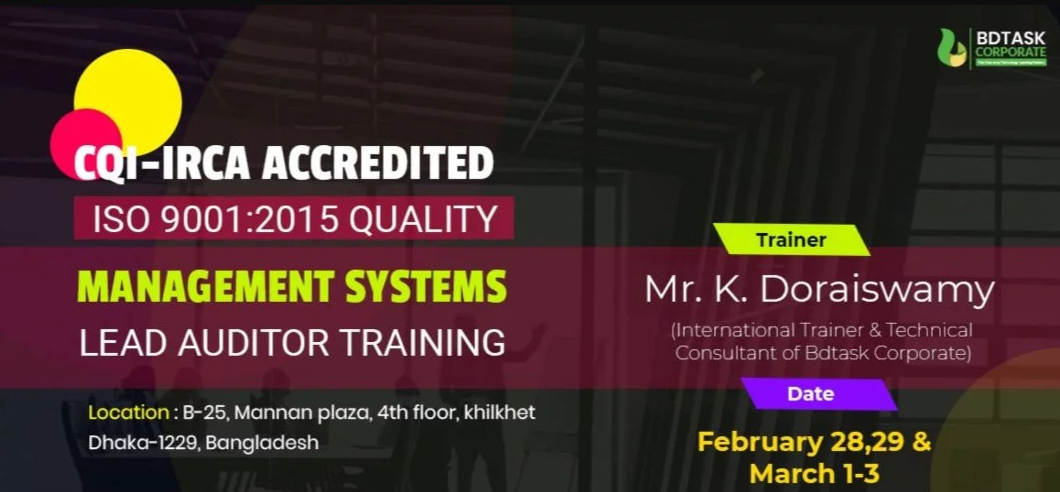 ISO 9001 Training
341
341 people viewed this event.
This 5 days you'll gain the knowledge and skills required to undertake and lead a successful management systems audit. Learn to describe the purpose of an ISO 9001:2015 QMS audit and satisfy third-party certification. You'll acquire the skills to plan, conduct, report and follow up a QMS audit that establishes conformity and enhances overall organizational performance.
The purpose of this training course is to provide knowledge and skills required to perform first, second and third-party audits of quality management systems (QMS) against ISO 9001, in accordance with ISO 19011 and ISO 17021, as applicable. Capitalizing on the powerful Accelerated Learning Technique, this course spends a good portion of the time on discussions, exercises and case studies to help students to consolidate knowledge and acquire hands-on experience that are instrumental in their capacity as a QMS auditor or as a quality function personnel.